Repair and Maintenance
Our team is comprised of skilled technicians who utilize their knowledge and experienced to provide exceptional repair and maintenance services.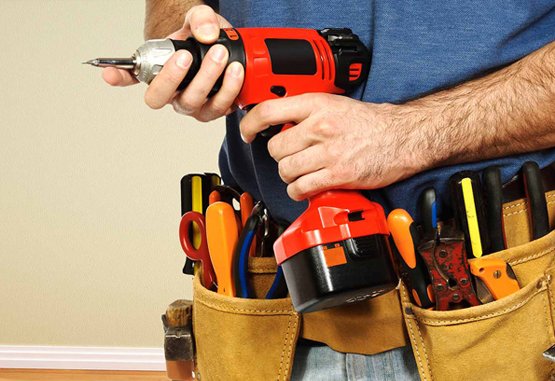 Da Fox offers a broad range of professional repair services for your commercial property at a cost-effective pricing. We are highly skilled and experienced to fix, repair and maintain your property beyond your expectations. When you count on one of our team members for your needs, you can count on us for having the job done right. Whether you need HVAC repair, plumbing work to be done, garage doors to be repaired, appliances, electrical and lighting repair or doors and locks repair, we have you covered.
We use high quality materials in our work to make sure the work is completed to perfection. Our tradesmen are competent to handle all types of jobs. No job is simple or complex for us. We give equal attention to every repair and maintenance project that we undertake.
Our services are customized to meet your specific needs. Our team is well-equipped to handle all your needs with great care
With our complete moving, transportation, packing, removal, disposal, and cleaning services, there is no need for you to manage lots of different contractors to handle each of these services. We have all these services you need all under one roof including repair and building maintenance.
What Our Customer Saying

The whole experience with you guys was really awesome. You did the job exceptionally well.
Nicholas Brown